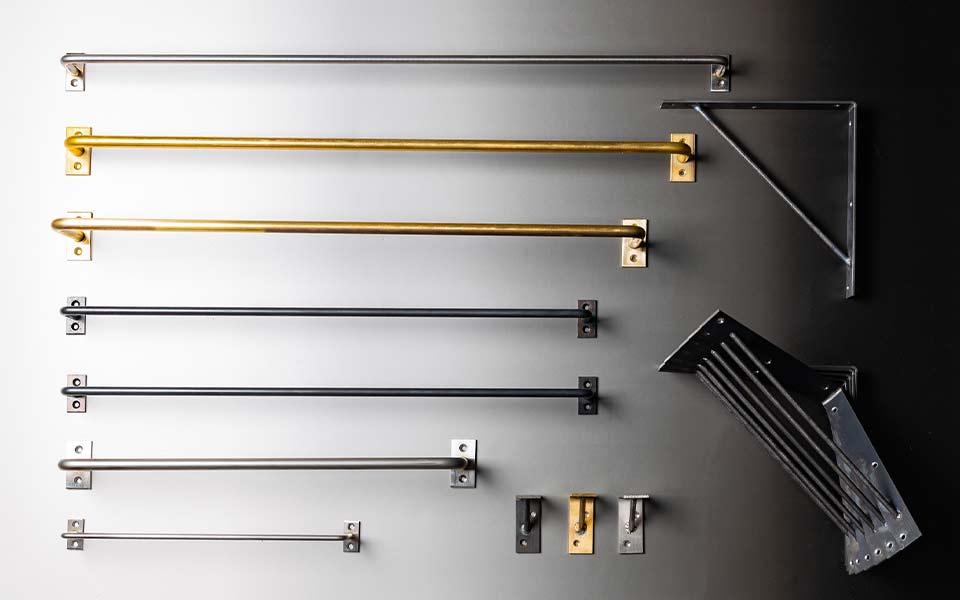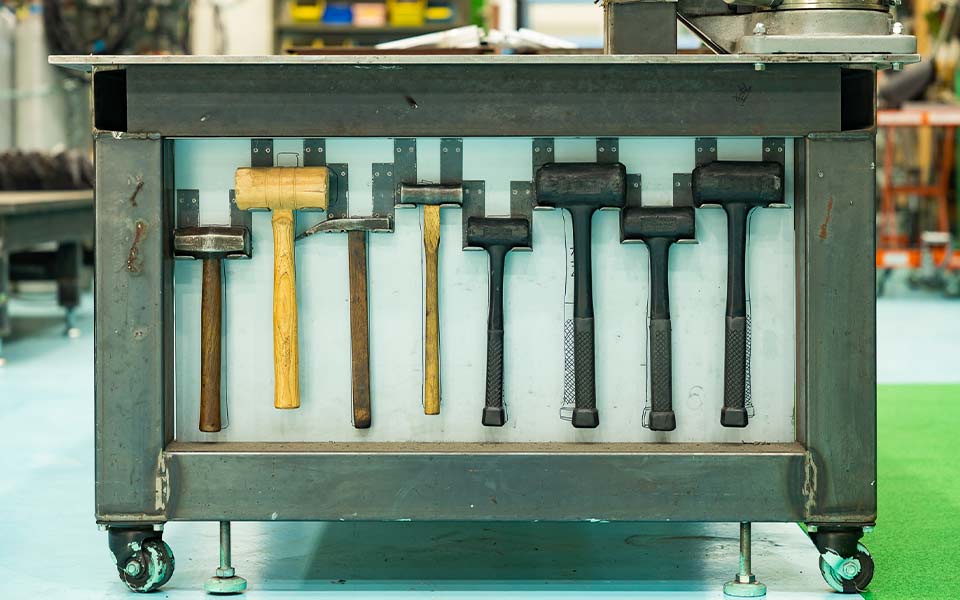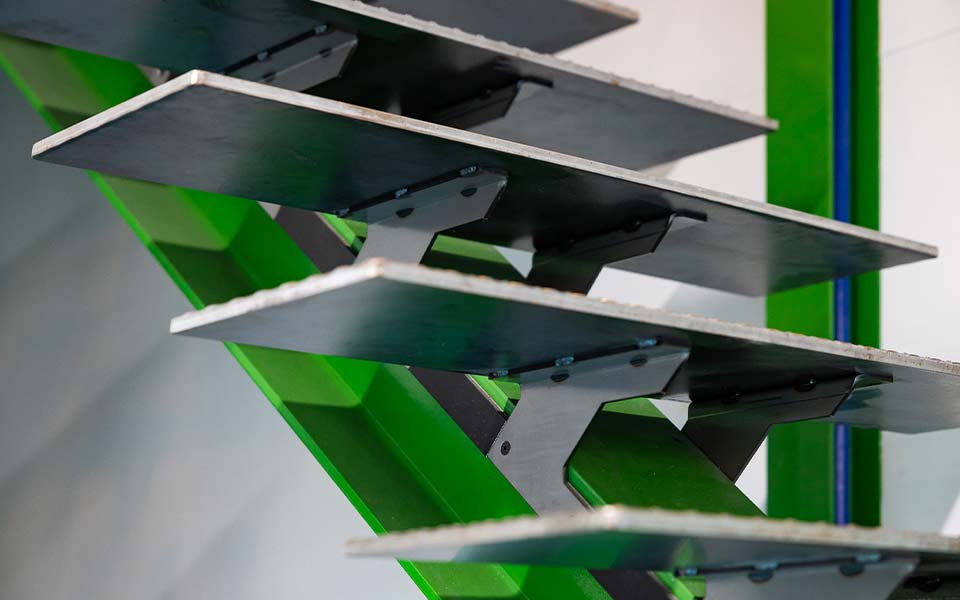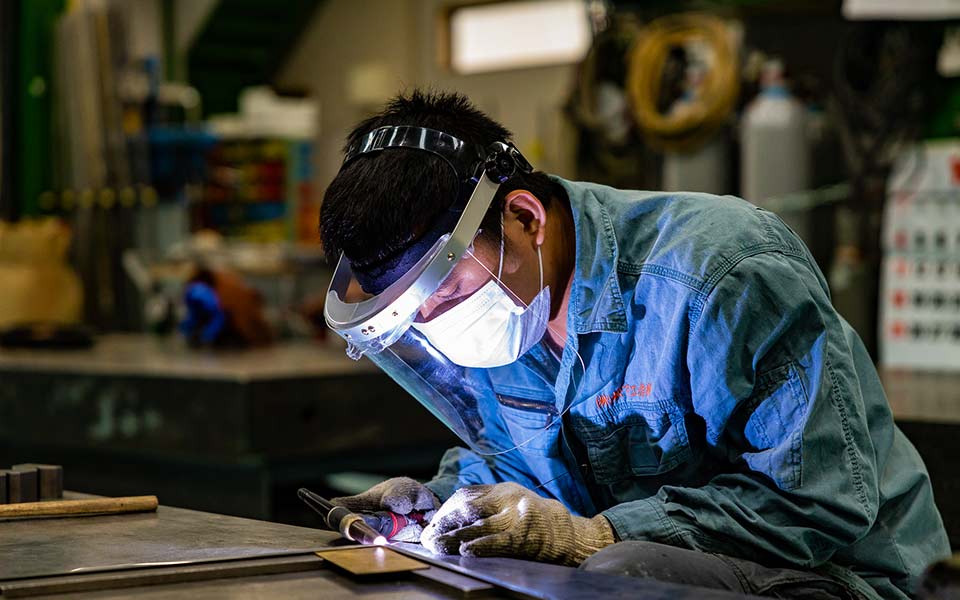 In the decorative hardware industry, which requires delicate techniques, we have a 100 tsubo factory and a 2-ton overhead crane, which enables us to manufacture products over 10 meters in length with the same level of work surface plate.
Our building is designed to receive natural light, which is friendly to the environment, and the office overlooks the factory, making it easy to give instructions.
The cafeteria is designed in a cafe-like style to create a comfortable working environment for the staff.