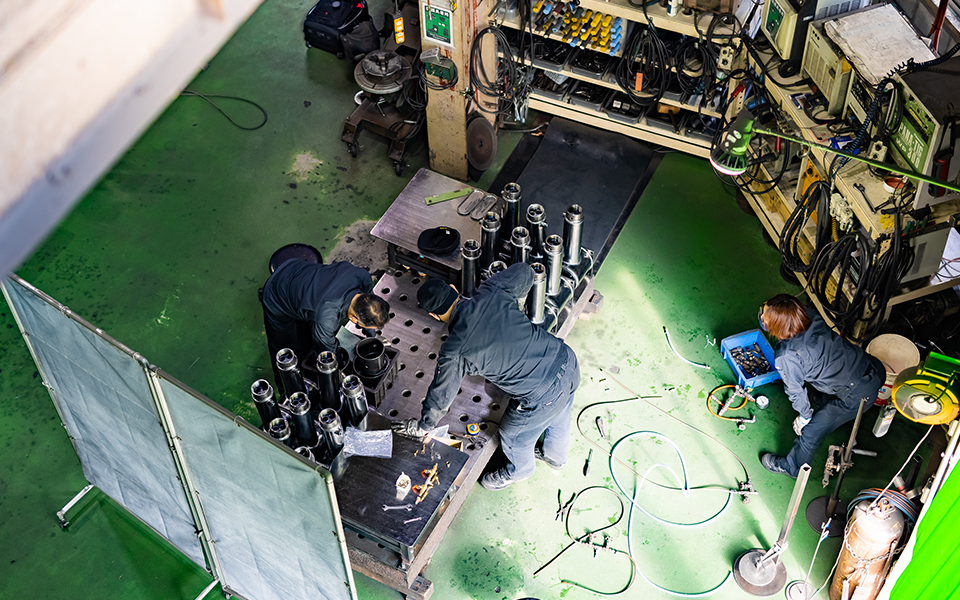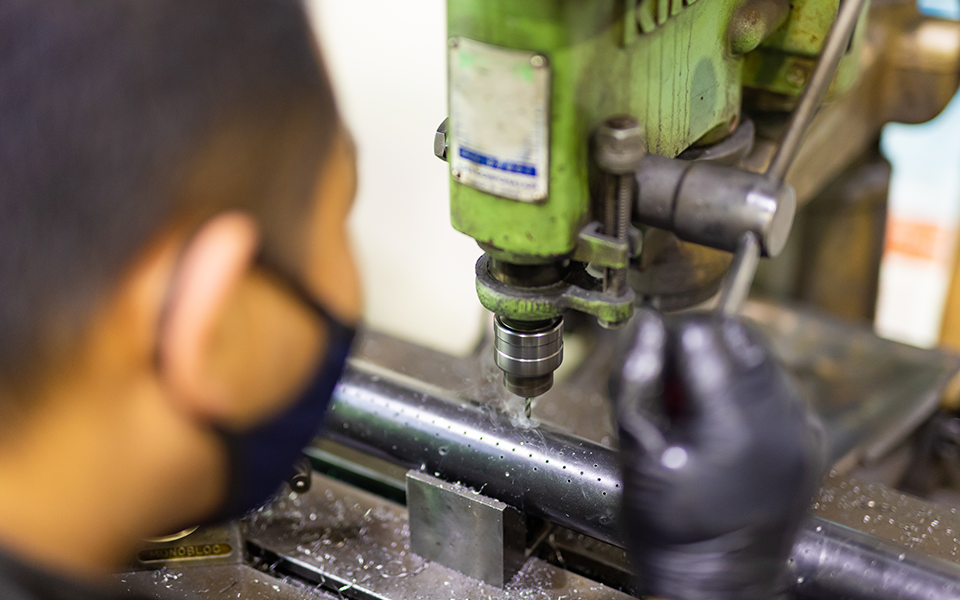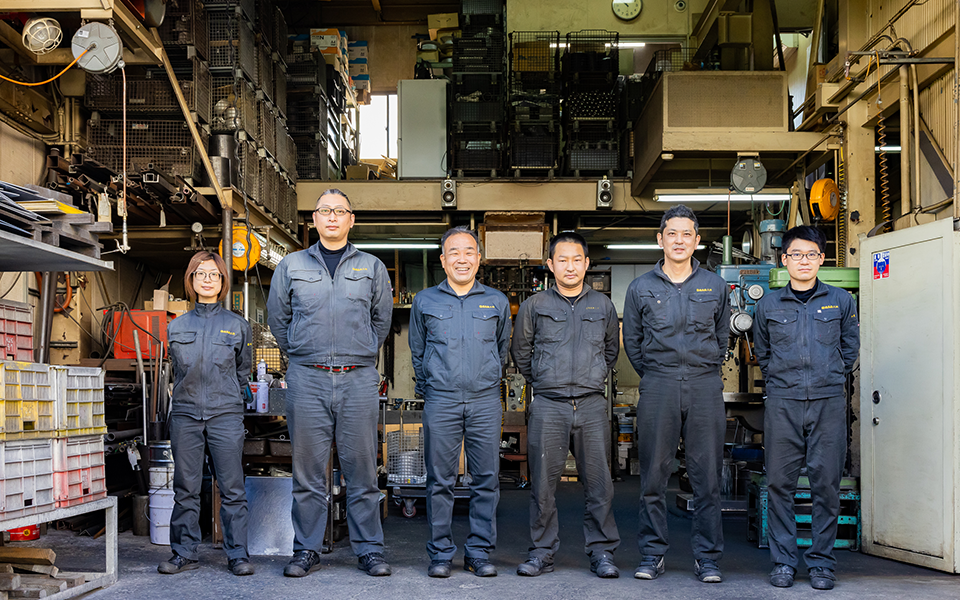 One of the main advantages of our company is that we can do both machining and welding in house. We have been refining our skills mainly by manufacturing industrial gas burners. In recent years, we have also been making use of this know-how and experience to manufacture special piping parts and hardware.
We are committed to the total and proper manufacturing from material procurement to processing methods.
We also work together with designers to make their ideas come to fruition.
While our competitors are getting older, our engineers, who are currently in their 40s and 30s, aim to become an all-rounder in metal processing, valuing our "connections" with our partners, with the hope of becoming a company where people think that if they ask us about metal processing, we can solve their problems.