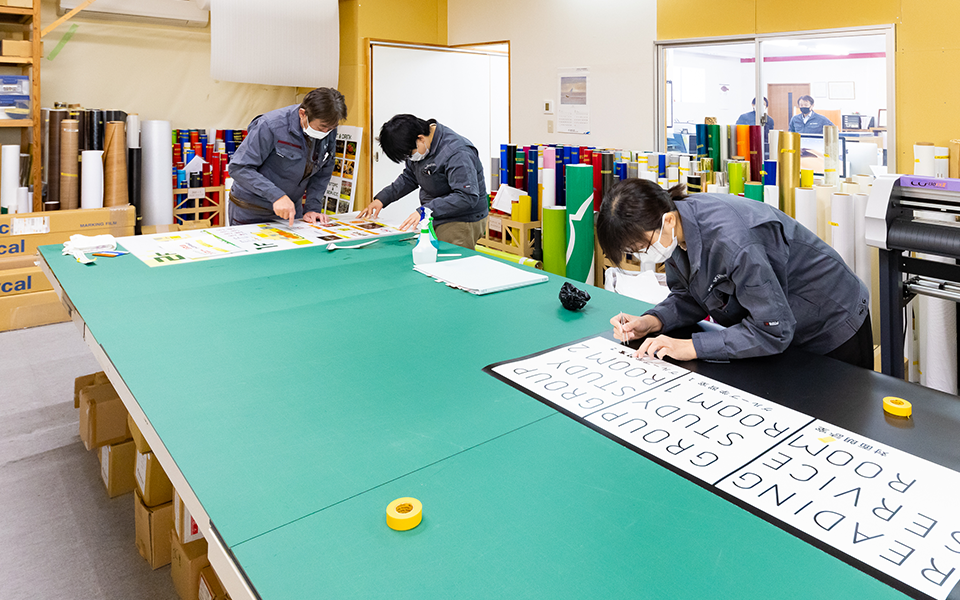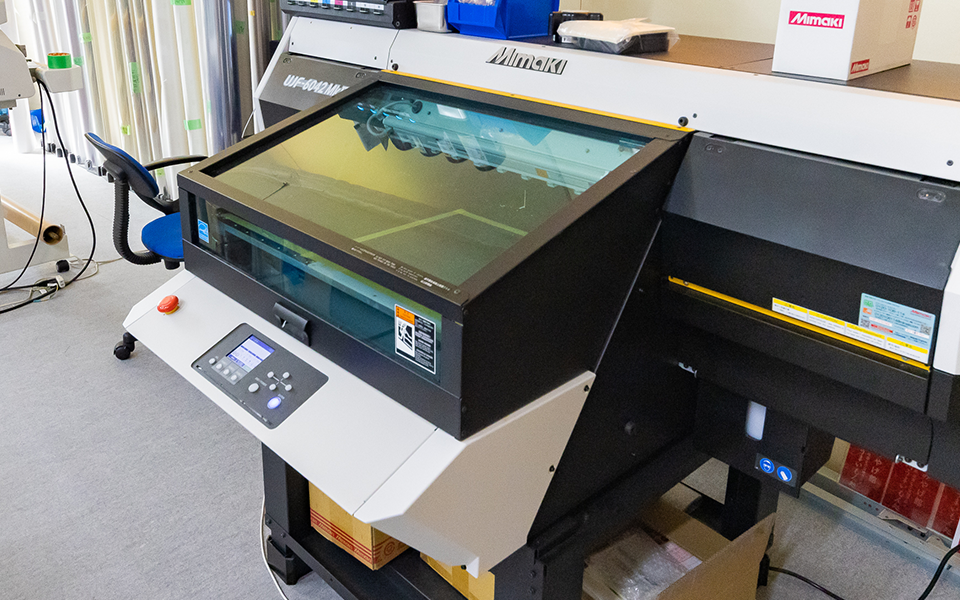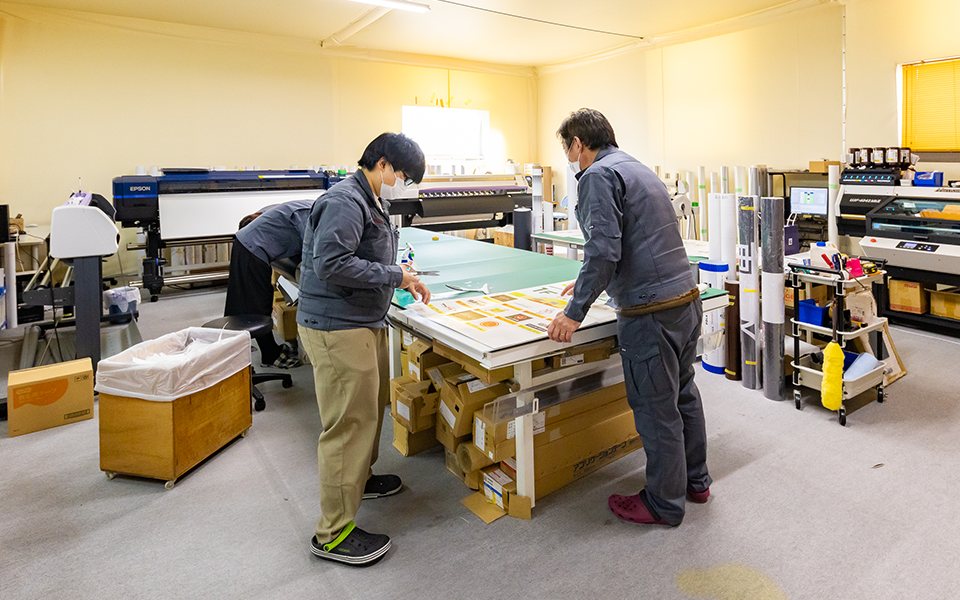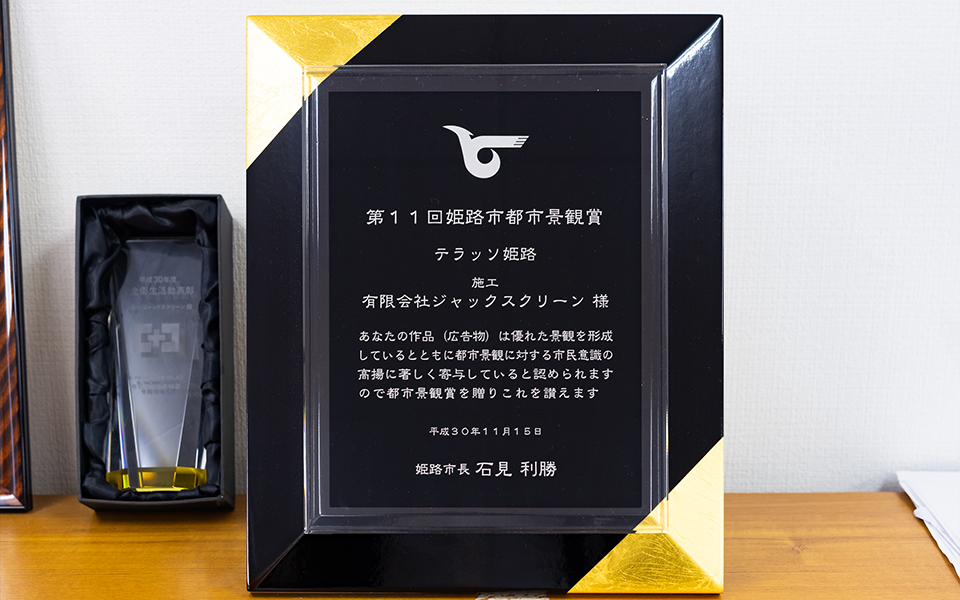 We create and propose signage plans that incorporate the project's location, traffic volume, people flow and facility concept, and carry out implementation design. We create proposal-based plans that aim to achieve optimal facility operation and customer attraction through signage planning.
We have a one-stop system, including the implementation design, sign production at our factory, and in-house construction, to provide the best signage at a reasonable price. Our customers are assured that they can rely on us even after the operation is completed.
We are committed to designing and producing in-house, always incorporating the latest technology, methods, and equipment, and have expertise at the cutting edge of the industry.
Strong employees who always pay attention to the latest trends and work to improve their skills.
We possess a network of companies that have a wealth of processing technologies associated with sign production. Being located in Osaka, where there is a concentration of processing factories, we also have the advantage of quick delivery.
We have the design capability to respond to all types of industries, business categories, and concepts through our network of external brainpower.
We have a nationwide construction network that can handle construction work throughout Japan.